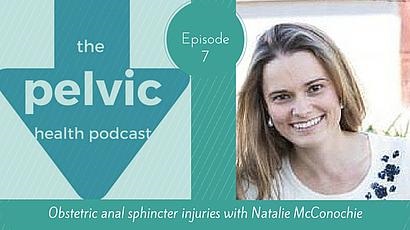 Episode 7 – Natalie McConochie on The Pelvic Health Podcast – Obstetric Anal Sphincter Injuries (OASIS)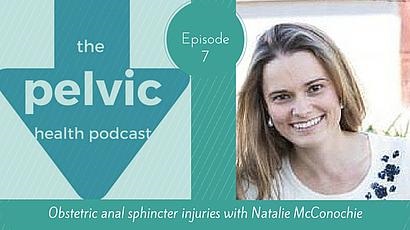 Obstetric Anal Sphincter Injuries (OASIS) occur...more often than you think. No one likes to talk about them because they are embarrassing but they can cause problems like faecal incontinence (pooing your pants), painful sex, smells, reduced ability to exercise etc.
In this podcast, we tackle this difficult topic with Nat who has sooo much information to share on OASIS. Much can be done for women who have this injury but the public hospitals need more funding to provide proper physiotherapy care and advice.
if you have or you know someone who has OASIS, please let us know and start a discussion so other women can learn more about it.
Below the description Lori has provided is the podcast...make sure you subscribe to the podcast on iTunes or Soundcloud or Stitcher.
Use the contact form on this page to let us know what topics you would like to hear more on please!
The following text was written by Lori Forner and can be found here
First of all, we are changing our podcast name to "The Pelvic Health Podcast" - effective episode 8 (if I work it out properly!).

More importantly, Women's Health Physiotherapist, Natalie McConochie, joins Antony and I in discussing a very important and embarrassing injury that is diagnosed in 4% of postnatal women (incidents are generally much higher than that)...OASIS

Conditions associated with these injuries may include fecal incontinence, dyspareunia at times social isolation. It is so important that women get the right help early on, but are also aware that there is help if they suffer from fecal incontinence. Of course a big portion of this help comes from properly trained physiotherapists.

Natalie shares great background information on obstetric injuries, early and late physiotherapy management, including why anal intercourse is an important topic to discuss with some patients.

Hope you enjoy this podcast as much as we enjoyed learning about it.

Future podcast ideas are discussed but as always, don't forget to send your questions or topics into either Antony or myself, as well as subscribe to the podcast and leave us a review in iTunes.

Enjoy!

Lori

The episdoes are available in iTunes, Stitcher and Soundcloud (click on the underlined word and you will be taken to where you need to be)

Links mentioned in the show (click on them to be directed to that link):

Michelle Lyons Tour Down Under - Dubbo link, check out the website for other dates