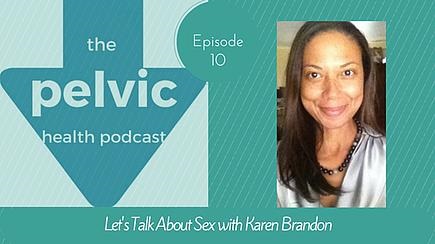 Episode 10 – Karen Brandon on The Pelvic Health Podcast – Let's Talk About Sex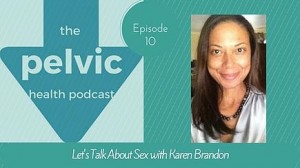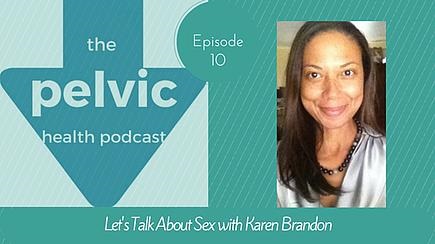 I had the pleasure of meeting Karen Brandon in real life in SoCal this year...we had a great 2hr chat over some food and drink and covered all sorts of topics about research and clinical issues and how the two meld together. She has a way of synthesizing the research with practical ways of treating patients...it was one of the highlights of my trip to the USA this year...
...and then we got her on The Pelvic Health Podcast! One of the areas that Karen works in is in Sexual Health so we had a chat about what's going on in that area.
Below the podcast is the description Lori has provided...make sure you subscribe to The Pelvic Health Podcast on iTunes or Soundcloud or Stitcher.
Use the contact form on this page to let us know what topics you would like to hear more on please!
The following text was written by Lori Forner and can be found here
Physiotherapist, Karen Brandon, joins us from Southern California to chat about how to normalize discussions around sexual health and sexual dysfunctions.  We talk about post-op information on sexual positions, considering jaw pain in sexual dysfunctions, and stories about penis fractures.

Not only does she have THE best laugh, she has a way to make you feel comfortable to talk about these issues with your patients. If you are still squirmy after this podcast, you will at least know what to screen for, who can help and when to refer on.

So crank it up, have a laugh, get comfortable and enjoy.

Future podcast ideas are discussed but as always, don't forget to send your questions or topics into either Antony or myself, as well as subscribe to the podcast and leave us a review in iTunes.

Enjoy!

Lori

The episdoes are available in iTunes, Stitcher and Soundcloud (click on the underlined word and you will be taken to where you need to be)