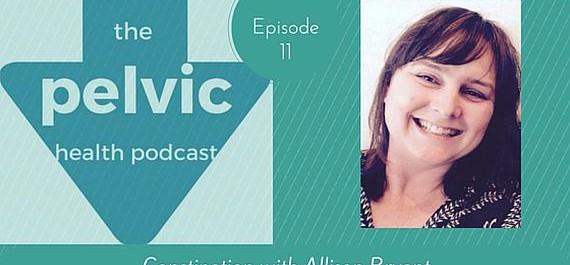 Episode 11 – Allison Bryant on The Pelvic Health Podcast – Constipation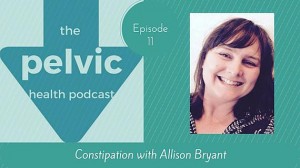 Allison Bryant is a Women's Health Physiotherapist in Brisbane and works with colorectal surgeons and patients.
Therefore, she wants to talk about poo and constipation with you...
...and before you think "ah, you just need more fibre!", think again!
Grad your cuppa and have a listen - can you tell Lori and Allison are friends? hahaha.
Below the podcast is the description Lori has provided...make sure you subscribe to The Pelvic Health Podcast on iTunes or Soundcloud or Stitcher.
Use the contact form on this page to let us know what topics you would like to hear more on please!
The following text was written by Lori Forner and can be found here
Allison Bryant is an exceptional physiotherapist and colleague in Brisbane, Australia and she graciously joins us to discuss contsipation. I have yet to meet many patients who are not, or haven't been, constipated at some point in their life.

The Rome III criteria for constipation is defined as the following:

C3. Functional Constipation

Diagnostic criteria*

. Must include two or more of the following:

Straining during at least 25% of defecations

Lumpy or hard stools in at least 25% of defecations

Sensation of incomplete evacuation for at least 25% of defecations

Sensation of anorectal obstruction/blockage for at least 25% of defecations

Manual maneuvers to facilitate at least 25% of defecations (e.g., digital

evacuation, support of the pelvic floor)

Fewer than three defecations per week

. Loose stools are rarely present without the use of laxatives

. Insufficient criteria for irritable bowel syndrome

* Criteria fulfilled for the last  months with symptom onset at least  months prior to diagnosis

Not only do we discuss poo, dyssynergic defecation and rectal prolapses in this podcast, but she explains how constipation can affect overactive bladders. We even get into weigth lifting and weight belts!

She gives us great tips on physiotherapy conservative management and explains why fiber is not always a good thing for constipation.

A must listen!

Future podcast ideas are discussed but as always, don't forget to send your questions or topics into either Antony or myself, as well as subscribe to the podcast and leave us a review in iTunes.

Enjoy!

Lori

The episdoes are available in iTunes, Stitcher and Soundcloud (click on the underlined word and you will be taken to where you need to be)

Info/links mentioned in podcast:

Panayi et al. Rectal Distension: The effect on bladder function