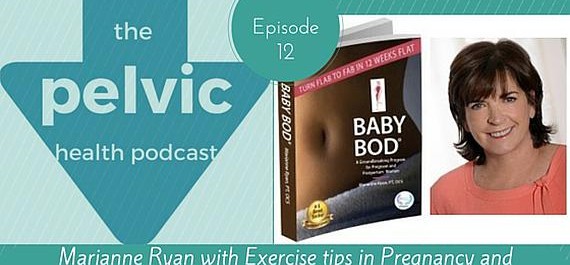 Episode 12 – Marianne Ryan on The Pelvic Health Podcast – BabyBod Ante Natal and Post Natal Exercise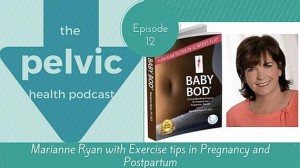 I had the pleasure of meeting Marianne Ryan in NYC at the end of 2013. A New Yorker, we enjoyed some really good Texas style BBQ together, saw her sweet office setup in midtown and got some great local tips.
In this podcast, we discuss the book that Marianne wrote called Baby Bod. It is a best-seller on 3 lists and has won different awards. We discuss some ante natal and post natal tips on exercise, which are featured in the book.
In her generosity, Marianne has kindly made the book available at a discount for EVERYONE on amazon for a limited time only once this podcast is released and one lucky listener will get a free copy of the book by entering her competition here...
So sit back and enjoy the podcast, enter the competition or buy the book!
Below the podcast is the description Lori has provided...make sure you subscribe to The Pelvic Health Podcast on iTunes or Soundcloud or Stitcher.
Use the contact form on this page to let us know what topics you would like to hear more on please!
The following text was written by Lori Forner and can be found here
Marianne Ryan, physiotherapist and author, joins us to discuss her new, award winning book

Baby Bod

Not only do we discuss unicorn poop and great exercise tips in pregnancy and beyond, Marianne is so kind that one lucky Australian will WIN a FREE copy of Baby Bod when you enter your details for the draw on her website - http://www.babybodbook.com/baby-bod-contest/

AND

for 48 hours after this podcast airs, her ebook will be discounted by 50%. Don't miss it!!!!

The episdoes are available in iTunes, Stitcher and Soundcloud (click on the underlined word and you will be taken to where you need to be)