How to Rehab Pain – Pain Rehab model and "Bulletproof" Your Body Seminar Teaser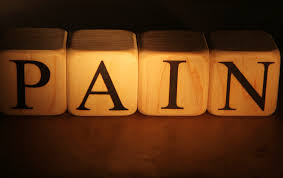 Persistent (or Chronic) pain sucks...it is simply pain that hasn't gone away when it should have by now.
It causes lots of headaches for health professionals around the world - when you consider that 4 out of 5 people will get back pain of some kind in their lifetime...when you consider how many people have car accidents with whiplash...when you consider how many people get a sports injury or work-related injury...it is no wonder than we have to deal with these issues.
But with the right approach, many people in pain can actually significantly reduce their symptoms and get on with their lives.
Want to know my secret to helping people in pain?
Here it is...part of the talk I give on my "Bulletproof" Your Whole Body Seminar.
I explain one of the examples I use to model my rehab plan around...the rest of the seminar is all about how to make that happen during exercise. The funny thing is that performance enhancement is really similar and uses nearly the exact same principles!
If you have suffered pain for any length of time, using Antony's farmhouse model of rehab will help you get back to doing what you want to do sooner. It involves respect for your symptoms, not fear. By respecting your symptoms, you develop trust with the brain which will be more inclined to let you do more and more as you demonstrate that you aren't interested in hurting the body.
Let me know what you think in the comments down below.