The Pelvic Health Podcast Tidbit Tuesday – Lori Forner on GH+PB (Levator Distensibility)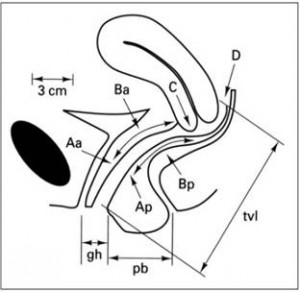 In today's podcast, Lori Forner from www.loriforner.com (Brisbane, Australia) joins Antony (Sydney Australia). Today we are talking about Levator Distensibility / Ballooning, in particular using the gh+pb.
During the podcast, you get to see my ignorance (or "learning opportunity" as Lori calls it!) - As you can see in a diagram, it would seem like you have to get around a curve...I don't look at vaginas for work so I thought there was a curve. But Lori informs me that you should be able to measure it  in a straight line.
For more information on Dr Hans Peter Dietz's work on this, please see here for his work...
Anyway, grab your favourite beverage, sit back, enjoy the podcast, and give these clinical tidbits a go - let us know what you think of it in the comments section below!
Make sure you subscribe to The Pelvic Health Podcast on iTunes or Soundcloud or Stitcher.
Use the contact form on this page to let us know what topics you would like to hear more on please!