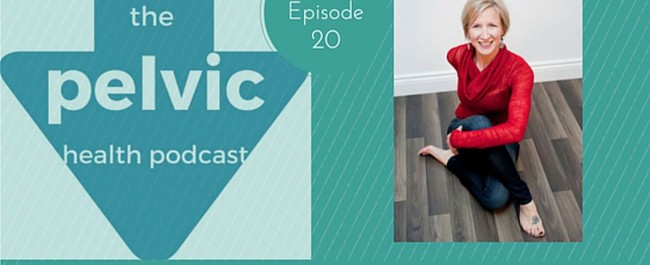 Episode 20 – Shelly Prosko on The Pelvic Health Podcast – Pelvic Pain and Yoga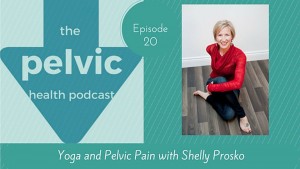 Shelly Prosko from Alberta, Canada joins us again on The Pelvic Health Podcast to discuss pelvic pain and how yoga can help!
This time, we get into more of the specifics of how Yoga can help those in Pelvic Pain and how health professionals in a clinical setting can use medical therapeutic yoga.
If you suffer pelvic pain or know someone who does, get them to listen to this podcast!
Anyway, sit back and enjoy the podcast - please leave your comments or questions below as Shelly herself will answer any questions you have.
Below the podcast is the description Lori has provided...make sure you subscribe to The Pelvic Health Podcast on iTunes or Soundcloud or Stitcher.
Use the contact form on this page to let us know what topics you would like to hear more on please!
STOPPRESS: Here is Shelly's link to the pelvic floor yoga videos she mentioned on the podcast!
The following text was written by Lori Forner and can be found here
Shelly is back to continue giving us great information on how yoga can be used in a therapeutic setting. This time she explains how yoga is integral in helping patients with chronic pain, in particular how it can help those suffering with pelvic pain. From breath & body awareness and control in helping to calm the nervous system, to challenging the nervous system with momement to help it grow and change. This podcast is a must for anyone suffering from pain, or those helping to treat people in pain.

Who knew that our biopsychosocial framework for pain was so linked with so many of the philosophies of yoga?!

The episdoes are available in iTunes, Stitcher and Soundcloud (click on the underlined word and you will be taken to where you need to be)

Future podcast ideas are discussed but as always, don't forget to send your questions or topics into either Antony or myself, as well as subscribe to the podcast and leave us a review in iTunes.

Enjoy!

Lori

Info/links mentioned in podcast:

Shelly Prosko at PhysioYoga.ca - watch this space for her new streaming DVD

Email for Shelly: proskoyoga@gmail.com

Medical Therapeutic Yoga with Ginger Garner

Neil Pearson - Life Is Now - streaming DVDs Level 2&3 with Neil and Shelly